French Goods boycott: Mishi on Macron's comments
Many shops have removed all French-branded products, and the boycott has been widely accepted on social media, with at least 100,000 people commenting in a week.
As many Muslims boycott the purchase of French goods, Pakistani actress, Mishi Khan as well as many others have condemned President Macron's anti Muslim rhetoric as demonstrations intensifies in Muslim countries from Turkey, Bangladesh and Jordan to Malaysia, with calls for people to abstain from products produced in France.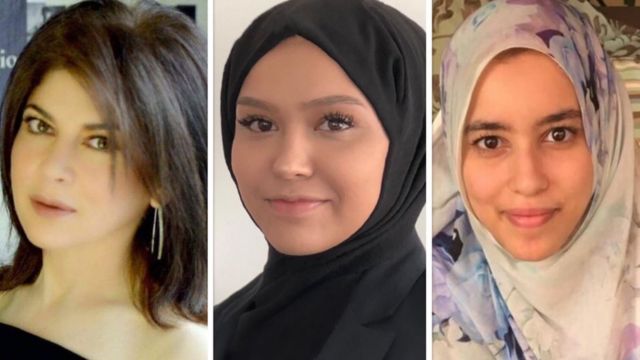 With the French goods boycott in full swing, many shops have removed all French-branded products, and the boycott has been widely accepted on social media, with at least 100,000 people commenting in a week.
The French goods boycott response comes after French President Emmanuel Macron's remarks, following the killing of a school teacher who showed a picture of Prophet Muhammad (pbuh) to his students while he was teaching them a lesson on freedom of expression.
"The teacher was killed because Islamic extremists who want to take control of our country, France will not stop publishing cartoons" said President Macron.
The cartoon depicts a drawing described the Prophet Muhammad, and has been published in the Charlie Hebdo satirical magazine since 2006, in an incident that angered Muslims around the world because of their perception that it is an insult to the Prophet.
The French president has won praise and admiration from many French citizens for defending France, as it has no interest in any religion.
In the Muslim world, however, this is not the case, as the French President is reluctance to condemn the cartoons, in addition to the thousands of people who have taken to the streets to denounce his cartoons.

Mishi Khan – is a movie star living in Islamabad, Pakistan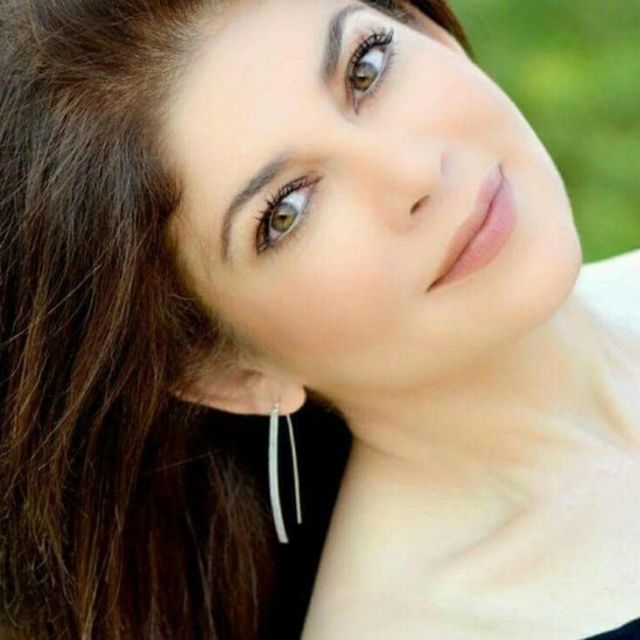 Mishi Khan, a Pakistani actress said, "I have been a regular user of hair products made in France, especially L'Oréal hair oil which is easily available here in Pakistan. 
"But now I read the text on everything I bought, to make sure I did not release the product produced in France.
"Now, I replace the French goods I buy with my local Pakistani product.
"Do you know why? – because the president of a country should not just go so far as to insult another religion and its followers.
"I am now urging people on social media to boycott French products. My reason is clear. I am doing this to protect Islam.
"We have seen the way some people malign our religion, the best of us and Prophet Muhammad, we forgive those who do that, now we have been pushed to the wall!
"I think Macron is doing what he is doing deliberately to oppress the Muslim community, as if you are fighting a man and then you say to him, "Feel sorry for us."
"He made a mistake, and his words could incite hatred against Muslims. Which president would attack his people? He should have united the people.
"When I first saw the Charlie Hebdo cartoons, I was frustrated, lost in thought, I avoided seeing the picture for a long time, but when I saw the cartoon resurface again, my soul was upset, I cried a lot."

Latife Ozdemir – Student in Istanbul, Turkey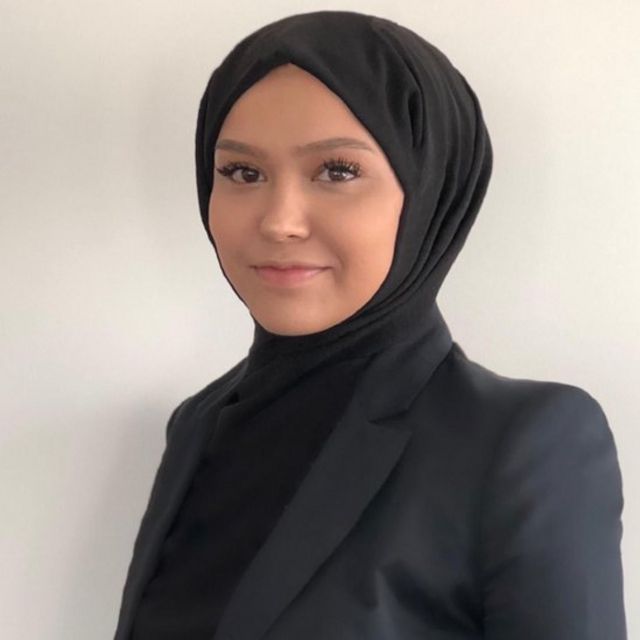 "Lancôme, Garnier and BIC are all products that I use almost every day, but after the recent event, I stopped buying them.
"I have taken this step to show the world that from now on we will no longer be tolerate this.
"It is important for us Muslims to condemn this, to be heard, because we have been silenced for so long.
"Charlie Hebdo has published an obscene photo of President Recep Tayyip Erdogan, wearing a mini-shirt and trousers, lifting a bottle of alcohol, and lifting the cloth of a Muslim woman wearing a hijab.
"As a woman wearing hijab I felt very frustrated about what I saw.
"Muslim women like me are working day and night to protect the dignity of Islam and to have a say in our affairs, this can bring us backwards.
"This drawing I have seen shows us that women are nothing, and the West will never look at us as equal to non-Muslims.
"It should be said that jokes provoke deep thought, but instead they use this method to insult Islam and Muslims.
"Designing things like this, will just fan the flames, I don't think we want the world to be chaotic, to say that this is a violation of this or that is a violation of this."

French goods boycott: Hiba Mohamed Moussa -Student in Mauritania
"I joined the protest in Nouakchott with all our family members, and other friends, to condemn what was happening in France.
"We boycotted all French goods, hoping the country's economy would collapse, and Macron apologized to the two billion Muslims for the cartoons.
"In the past I used to use perfumes produced in France, like Lacoste but once my existing one is finished, I will never buy again.
"I wrote a letter to President Emmanuel Macron, expressing my condolences and thought to him in the letter. I asked him if the slain teacher deserved to be honored, what about our Prophet?  He is also a teacher.
"What bothers us the most is his anti-Islamic rhetoric, and his portrayal of our religion as a supporter of terrorism.
"The fact of the matter is that the president of a country like France took some insulting pictures of one side and supported what was done and not freedom of speech.
"I can barely remember when Charlie Hebdo published the Prophet's jokes, but I can still remember when his office was attacked, and everyone changed their social media image to a French flag in solidarity.
"Since then I have been trying to avoid seeing such pictures, but that day I was looking at Twitter, all of a sudden I saw the picture, I was frustrated, why shouldn't Islam be respected as much as Judaism and Christianity?"