Hausa film star Rahama Sadau has apologized to her family and friends following a response from one of her fans to some of the photos she posted on her social media.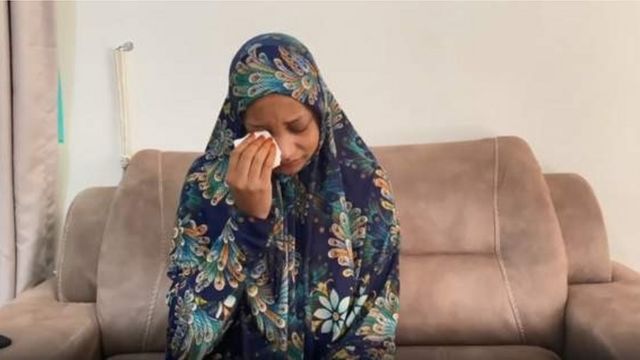 The actress appeared in a video posted on her Instagram page wearing a hijab, in tears and a shaking voice, begging for forgiveness.
"Everyone who knows me and follows me knows that I will never do this in my heart. In fact, I did not know what I was doing until I was made to realizes what I have done" she said.
Rahama Sadau's name first surfaced on Twitter, where she was mentioned more than 10,000 times on the trending mill in Monday. After the star's photos attracted her followers and Twitter users especially from northern Nigeria.
The star later said that she had not "spoken out" and that some of her comments had been leaked following the posting of some of her photos on social media.
The Kannywood and Nollywood film star's comments come after some used the hashtag #AssistantAllah on Twitter to protect her from criticism of her clothing exposing some parts of her body in the latest photos.
The actress said that as a Muslim, she would never do anything that she knew would bring insult to her religion and the Prophet Muhammad, apparently referring to a non-Muslim who linked her display in the images to Islam, which is why her followers blame her for her appearance.
In a new video of her apology on Tuesday, Rahama said, "Whatever the fate may be," Sadau said, "but I apologize to the whole nation, please "I'm sorry," she continued, crying.
Several stars in and around the Kannywood film industry have come out condemning the incident.
Even in 2016, a video in which she starred with a singer sparked controversy on social media, with some saying that her actions violated the morals of the people of the Northern Nigeria.
In Islam women and men alike are ordered to dress modestly and are also directed not to expose any sensitive parts of the body in the public which brings the issue of hijab especially for women.