33-year-old Hassan Sulaiman Indabawa and Hussaini will marry twins Hassana and Hussaina Ado Ashir in Kano, northern Nigeria.
The wedding will take place on Sunday, November 22 in Kano.
They revealed that their dream was to have twins, and to marry twins.
Hassan said that since they were young, they had been doing the same things with Hussain, and their plan was to marry twins.
"Since we were kids, we did everything together, we wore the same clothes, we ate together, and we were always in the same class at school. At the nursing school were we graduated, my brother's number was 010, mine was 011."
"For a long time, our goal was to marry twins, and even if our relatives say we are going to marry twins, we have already tried our luck with other twins but things have not gone as well as we would like, but now we are happy because we achieve our goals, "said Hassan.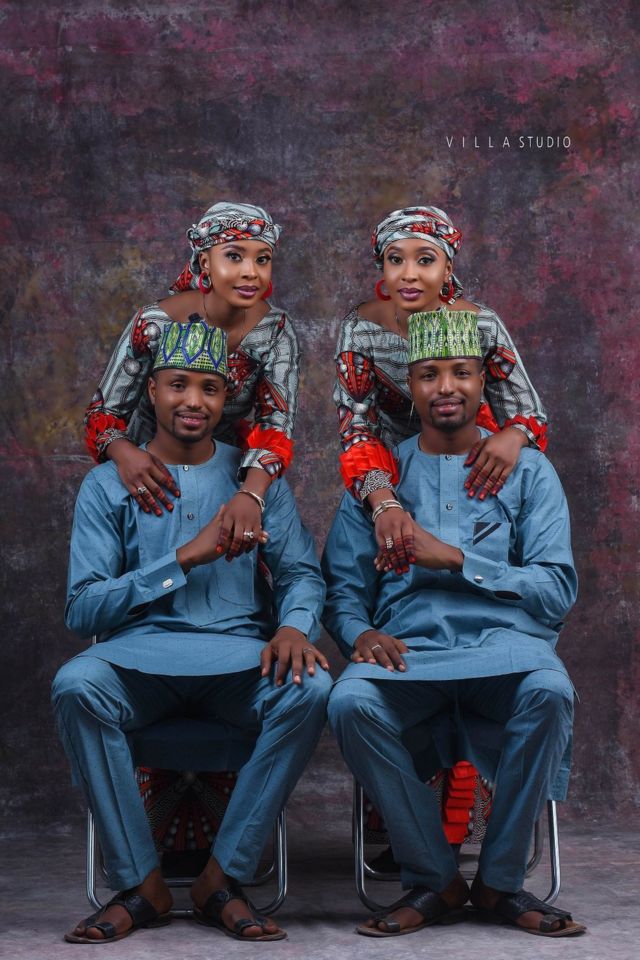 Hassan, who is the twin, said they were reunited with their bridesmaids through a friend who bind them with the female twins.
"Three months after we got together, we didn't see them. Every time we went to their house they weren't there until one day God made us meet and everything went well. They were like we got up and got everything together."
His wife Hassana said that she was happy to be married to twins.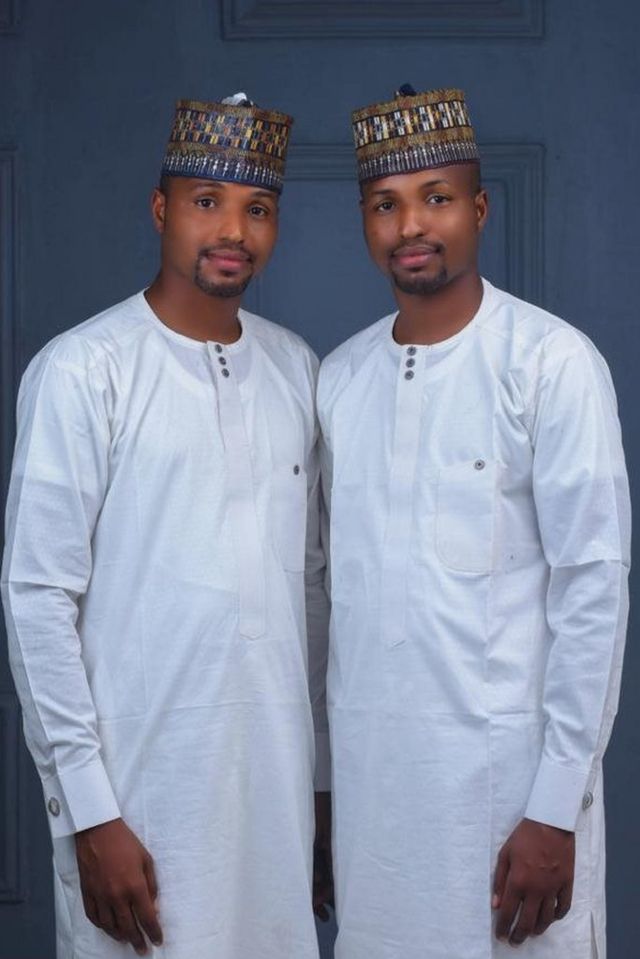 "No word can describe how happy I am now. I feel that people are praying that God made us marry twins."
Hussaini said unity was important to them, and they said what happened to some prominent singers was unpleasant.
"Your unity as twins is important as we have seen with what happened to the P square singers who are twins and were are not as happy. "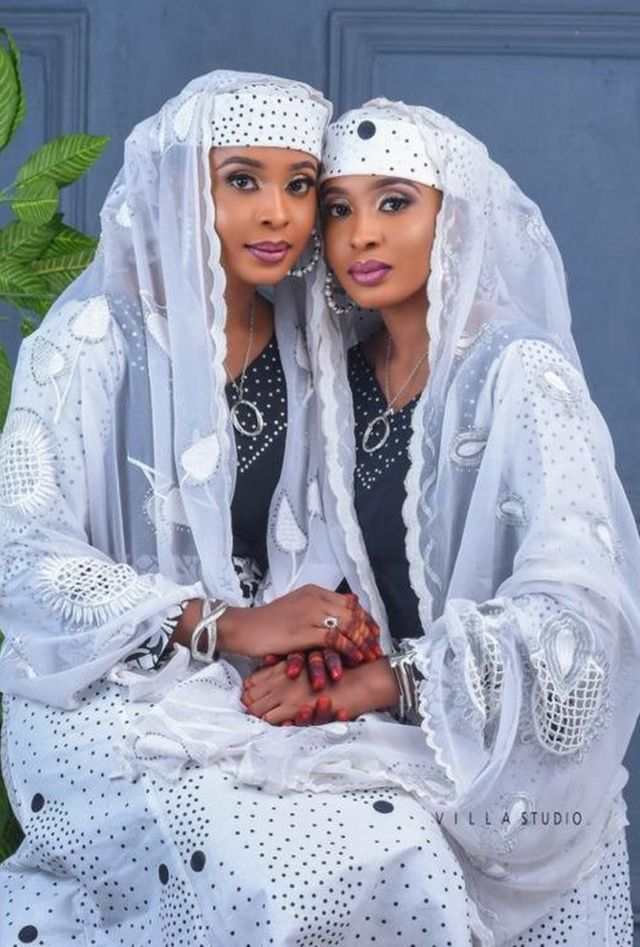 Finally his wife Hussaina says that during their 23 years on earth she and her sister have never done everything together, so this is an important time for them.
"We've always been together, from primary school until now when we were in college, we slept in the same room, the same bed, but now that will change," she said with a smile.