Hikayata Competition – The winner of the 2020 Women's Short Story Competition is expected to be announced on Friday at the BBC Hausa Heroes Awards in Abuja.
More than 400 stories were screened at different levels to bring out the three that the judges said were the best.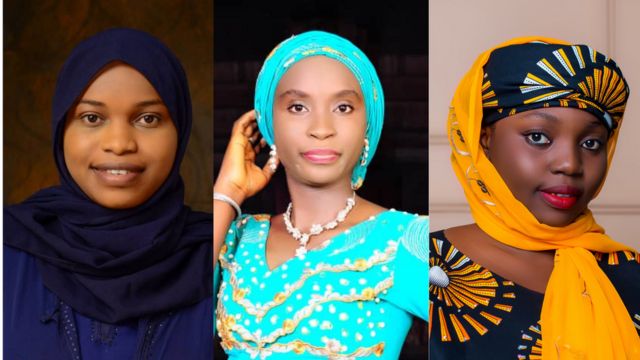 However, the judges did not say who won the first, second and third place, until the award ceremony will be announced.
Hikayata competition: The story of 'White Foot' by Rufaida Umar Ibrahim
This is a story about a woman whose superstitious beliefs threw her into a predicament.
After her marriage underwent various tests the superstition that she had white feet had caused these lights to mount on his head.
Rahama was harassed for this reason and she was nicknamed the White Footman.
Hikayata competition: Maryam Umar's 'Life and Disease'
The story of Life and Disease looks at how people how people are in denial over the coronavirus pandemic, a disease that has become a global epidemic.
The star is the story of a pregnant woman whose husband contracted coronavirus but refused to go to the hospital and she too contracted the disease in the process.
Her husband locked her in a room until she almost lost her life and the baby in her womb died.
The story of Suraya Zakari Yahaya's 'Political Breath'
The Breath of Politics is the story of a young woman who tries to save her village by getting involved in politics.
But her people did not approve of her going into politics as she is a woman so she defied their stereotype and went on with her political ambition.
In her political struggle, the she lost her parents and faced harassment and humiliation from her villagers.
Why do these stories stand out?
The judges of this year's competition are Hajiya Bilkisu Salisu Ahmed Funtua, better known as Anty Bilki, a writer of Hausa books and Dr. Hauwa Bugaje, a lecturer in African languages ​​at Ahmadu Bello University in Zaria and Sada Malumfashi, a journalist, writer and scholar of Hausa books.
Chief Justice Bilkisu Salisu Ahmed Funtua said "the quality of the writing of these stories is different. The writers have brought about a change that I can say has never been seen in this competition."
"If I were to be left to me, I would say all of these writers would be great because they all played a role," said Bilkisu Salisu Ahmed.
The judges said this year's stories addressed issues of concern to the community and improved the stories and style of writing.
The winner will be the fifth in the series, which began in 2016, and will receive a cash prize of $ 2,000.
The runner-up will receive a cash prize of $ 1,000 and a prize, and the runner-up will receive a cash prize of $ 500.