A Federal High Court in Abuja has ordered Nigerian police to pay N15 million to the Shia sect of Sheikh Ibrahim El Zakzaky for the killing of three members of the group during a protest in Abuja.
The court, sitting in the capital Abuja, also ordered the National General Hospital to immediately release the three bodies for burial.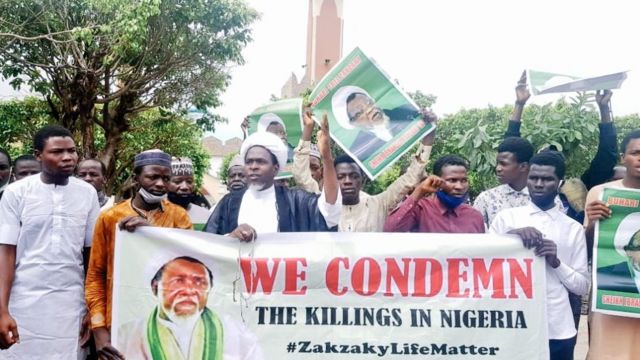 On July 22, 2019, members of the Shi'ite sect were killed during a protest that turned violent.
During the protests, the Nigerian Army also accused Shiites of killing police officers, an allegation denied by the Shiites.
IMN lawyer Bala Isa Daku said they went to court after authorities refused to hand over the bodies for burial.
In a court ruling under Justice Taiwo Taiwo, he said the Nigerian Army would pay N1 million to each deceased as compensation for the murder.
However, the court rejected the request to force the Nigeria Army to apologize for the killings.