The United States has placed Nigeria on a list of countries that restrict religious freedom.
The country says Nigeria is a threat to those who practice their religion properly.
US Secretary of State Mike Pompeo did not give a reason for Nigeria's inclusion in the list when announcing the move.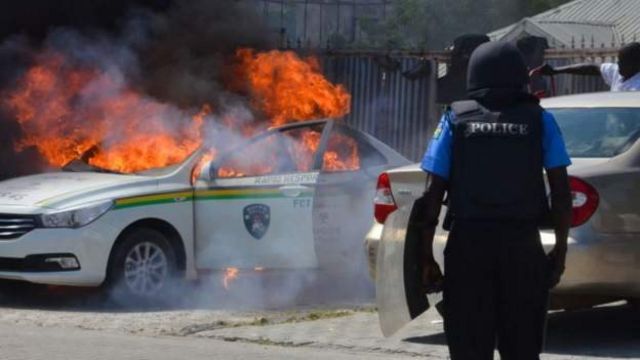 Earlier, the Ministry of Foreign Affairs announced that the Nigerian government had arrested hundreds of Shiites.
It also shows how in a Muslim-majority state people who refuse to fast during Ramadan are arrested.
Other countries on the US list include China, Iran, Pakistan, Myanmar, North Korea and Saudi Arabia.
Countries on this list could face sanctions from the United States if they fail to improve their system of guaranteeing religious freedom.
Looking back on the Shia protest
Shiite leader Sheikh Ibrahim El-Zakzaky was arrested by the Nigerian government in 2015 during a military operation that killed and injured more than 300 of his followers in Zaria, according to Amnesty International.
The military has accused them of blocking roads and attempting to assassinate the head of the Nigerian army.
Shiites have long denied the allegations in a statement issued Friday stating "Similar, baseless allegations concerning Shi'ism have been made more than once.
However, the government is still holding Sheikh El-Zakzaky despite various court orders for his release.