Nigeria's leading Islamic scholar, Sheikh Ahmed Lemu, has died.
Sheikh Lemu died early Thursday in the northern city of Minna in Niger State. He died at the age of 91.
The late Sheikh Lemu started his religious and secular studies in Nigeria where he later went to England to complete his Bachelor's degree in African and Oriental Studies in 1964 at the school known as SAOS.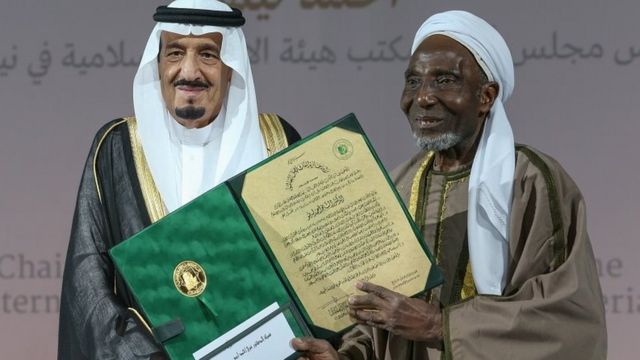 He spent most of his life teaching, especially in Arabic, Islamic studies and Hausa.
Sheikh Ahmed Lemu made a significant contribution to the protection of women's rights, as well as founded the Da'awa group to fight extremism.
The late Sheikh Ahmed Lemu was also a man who spent most of his life calling for solidarity and flexibility in the society and expressing his views on matters openly.
In addition to teaching, the late Lemu played a number of roles, including in the legal field where he held various positions including that of Chief Justice of the Islamic Sharia Court of Appeal in Niger State.
Mariyagi Sheikh Lemu has received numerous awards from inside and outside Nigeria, including the King Faisal International Award presented to him in 2014.
He has authored several books including: The Book of Fasting, Islam for Africa, The Young Muslim, among others.
Sheikh Lemu's wife, Hajiya Aisha Lemu, died in 2019 at the age of 79 after a brief illness.
Here are some pictures of late Sheikh Ahmed Lemu and his family